The Lucky 88 Slot Machine

Lucky 88 is a fairly recently launched slot machine by Aristocrat, and I found it in my local casino the other day. So far, I've been pleasantly surprised with Lucky 88. I played a 2c denomination slot machine the other day, and with just $40 in I won around $250. That's not a bad result from a small denomination machine, and from the free spins bonus. I'm not sure of the overall payout percentages – but i'd expect it to be in the 80c-90c range. Probably not too much higher, based upon the small denomination for play. Higher denomination machines may be set higher.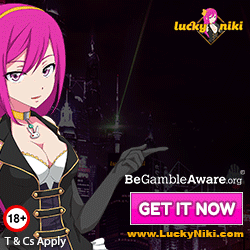 The gameplay on this machine is quite good. Eight is considered the luckiest number in Chinese culture, so the Lucky 88 represents the chance to get double good fortune for players. The game is set in China where regal lions guard players' fortunes; majestic cranes stand for peace and long life; drums beat the sounds of power and strength; lanterns illuminate the path to luck; and a friendly guide shows the way to free bonus games.
You can play up to 25 lines at a time on Lucky 88. From my own experience, volatility in the game is high, and the feature frequency range is average. When you get the feature (triggered by three lucky red lanterns), you can choose a range of possible payouts for winning combinations, in conjunction with a number of free games. Take 20 free games paying 8x or 18x winning combinations, or 15 free games paying 18x or 38x winning combinations, etc.
The choice is yours. You must play in PowerPay mode to be able to choose the lucky dice game. I didn't like the "roll the dice" feature option when I played, and preferred the standard free games – but this is all down to personal choice. Long term I'm sure the payouts on all of the feature games are probably pretty similar. Lucky 88 slot machine is probably available in your favourite land-based casino.