The Price is Right Slot Machine

If you like the Price is Right TV show, then your dreams have just come true. Virgin Casino now offer The Price is Right slot machine online. And it has a huge return to player percentage of 96.646% with BIG WHEEL ON and 95.426% with BIG WHEEL OFF! The Price is Right slot machine has five reels, and there are 3 DIFFERENT BONUS FEATURES to multiply your winnings. You can play from 1-25 lines per spin.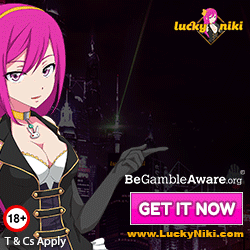 There is a Big Wheel Bonus, which increases the overall return to player percentage if played. To activate the Big Wheel Bonus, play 25 lines plus 10x your current Bet value. The Big Wheel will spin with each game. When the wheel stops, the arrow on the wheel points to the prize that YOU win. Big Wheel Bonus prizes may be a Mini Game Feature or multipliers.If a multiplier is won, the multiplier value is applied to any win on the reels for that spin. When betting the Big Wheel Bonus, scatter prizes are multiplied by 25 times the bet per line.
There are numerous other BONUSES inside the Price is Right Slot Machine, including the Secret X Feature, the Cliff Hangers Feature (shown below), and the Showcase Feature. However, for a change, I'm NOT going to explain or show them all in this article. There are lots of surprises for you – and I want them to stay a surprise until you play!

Let's just say this: you're really going to enjoy The Price is Right Slot Machine. It's got all the fun of the main TV show – but with YOU having the chance to WIN. So come on, win, win, win now on The Price is Right Slot Machine at Virgin Casino! And don't forget to claim your up to 100GBP match bonus cash for new Virgin Casino players!