Totesport: Deal or No Deal

I've long been a fan of the "Deal or No Deal" game on TV. The game has also been available online for quite some time, in a number of online casinos such as Totesport Casino. You'll find links to Totesport Casino and other reputable online casinos to play in, in the right hand column of my blog.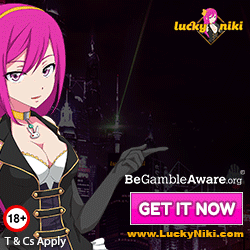 Like a normal slot machine, Deal or No Deal relies on luck. Picking the right box at the start of the game will to some extent dictate your final win. Unlike a slot machine though, you have the chance along the way to stop the game at various points and accept the banker's offer. This does change the nature of the game, and whilst I'd stop short at calling this approach "skill", it does mean that you might be able to get a slight edge on the game, short term, simply by knowing when to quit. How do you know when to do this?
If you're playing simply to make any short term profit, no matter how small, then I believe it's as simple as leaving the game at any point when the banker's offer is more than what you paid to play the game. If you did this EVERY TIME, then you'd be a winner in the long term. Of course if your initial picks are less than optimum, or you eliminate the top prizes early, then the banker's offer will never exceed the price you paid to play. And on those games, you'll likely lose money. So in the long term, the house will still have an edge. But this is a game for fun, not for investment.
Totesport Casino lets you play Deal or No Deal for free. That's a great way to learn, with ZERO risk! Have fun playing, and don't bet too big or too often. I believe those tips alone will help you to steer clear of serious problems. If you decide to play for real cash, Totesport Casino offers a 100% match play bonus, up to 100GBP. Let me know at admin@howtobeatthecasinos.com if you sign up to Totesport Casino via my blog links – and I'll give you some extra cash from me (to your bank account, or via Paypal) as a thank you!