I'm often asked by friends and colleagues about travelling to Las Vegas, and more importantly, how I've often been able to stay there free of charge (or very close to it) and have great holidays on the casinos!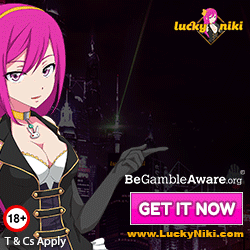 I'd like to recommend the following sites to you as useful resources that you should check out prior to any travel to Las Vegas:
1) www.lasvegasadvisor.com – written / produced by Anthony Curtis (a Blackjack player of considerable skill – and a really nice guy) this is a great resource offering a wealth of information about Las Vegas. Always up to date, always reliable. Membership is a fantastic idea (online or full) whether you live in the USA or abroad – if you're going to Las Vegas, the coupon book you get as part of membership will easily pay for itself many times over…
2) www.vegasresource.com – another excellent site, but this one concentrating (mainly) on the excellent coupons you can pick up for casinos etc in Las Vegas. Great for show discounts, free / cheap food, cheap accommodation deals etc. The basic information is free. You can pay to have stacks of coupons directly mailed to you at home anywhere in the world – and this is NOT an expensive service (to my way of thinking). The owner is a great guy and very helpful whenever I've had enquiries.
3) www.lasvegas24hours.com – the official website of the Las Vegas Convention and Visitors Authority. Come here to see all sorts of good tourist info about the whole Las Vegas area, and to request your free guides to Las Vegas – mailed to you free, throughout the world!
These good websites are only the tip of the iceberg – but they contain so much worthy information that they're always the first websites I'd check out.
There's a lot more to getting totally free Las Vegas holidays however (including "comp schemes", "casino hosts", "players clubs", "promotions", "loss leaders" etc) which I'll attempt to cover over time in this blog… so keep reading!