Very Special Cash Rebate For New Virgin Casino Customers

As a player myself, I know good gaming value when I see it, and as a blog writer, I like to offer all of my readers some special gambling offers as a thank you for visiting. This month I've negotiated something truly special, for new customers to Virgin Casino who sign up via this blog. Sign up to Virgin Casino and make the normal deposits etc to qualify for your match play bonuses. The casino gives you a free bonus to play from – normally this really enhances your chances to win, and gives you a great chance of walking away a winner. If you win, that's fantastic – after all that's the aim. But if you should lose, I will personally refund you 25% of any losses you have made, as calculated at the end of the month.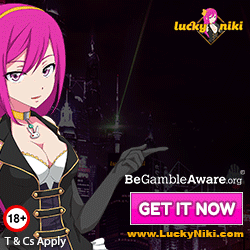 Here's an example of how this works. Let's say you deposit 100GBP to start, Virgin give you another 100GBP bonus. You play it all through, and win 50GBP overall. Later in the month, you deposit 200GBP but have a bad run and lose, so you're down 150GBP for the month.
I will personally refund you 25% of that net amount:
e.g. I will pay you back via paypal or transfer to your UK bank account (if you are a UK player) the sum of 37.50GBP – 25% of those net losses.
Once you've registered with Virgin Casino via my blog, send me your Virgin Casino player number at admin@howtobeatthecasinos.com. I'll track your play over the month. If you win, I'll celebrate with you – if you lose, I'll refund you 25% of net losses. Please note that this is IN ADDITION to the 20GBP I will give all new players to Virgin Casino who join via the blog and meet playthrough requirements (details of that offer here).
This unique offer is only available here, until 30 September 2010, at www.howtobeatthecasinos.com.