Virgin Casino offers popular American slots

Virgin Casino has recently added to their slot bank by providing a range of very popular American slots online: namely Five Times Pay, Double Diamond, and Texas Tea.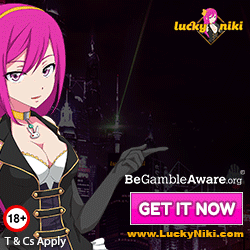 All of these are slots that I've played in Las Vegas many times, with varying degrees of success. Texas Tea has always been pretty good to me – and I love the "oil" feature. Double Diamond is a little more volatile but can provide reasonable winning opportunities. For making the most of slot promotions, playing Double Diamond has always worked well – and better than the multi-line machines. Five Times Pay is the most volatile of them all – it's worth a low denomination shot at the "big time" but only (in my opinion) if you have a fairly reasonable bankroll.
It seems to be a growing trend for UK / International casinos to be adding more and more IGT and similar US slot machine games to their portfolios – I noticed this same trend in UK casinos (before I was barred). Personally, I'm in favour of the move. The US have always (in my opinion) produced the best slot games!
Virgin Casino lets you play for free to trial the games, or play for cash. Don't forget there's an excellent promotion available with Virgin Casino – you'll find the link in my right hand navigation area of the site.
Screenshot from Five Times Pay:

Screenshot from Double Diamond:

Screenshot from Texas Tea: