Welcome To Beat The Casinos

Hi everyone, and welcome to my blog! Recently barred from all casinos in the UK, I've decided to share the information I've built up over 15 years of playing blackjack, roulette and all other manner of casino games with you – in the hope that you'll be able to succeed in beating the casinos! The tips, tricks, and information given in this blog will help you whether you're looking to beat real land-based casinos, online casinos, or alternative venues (i.e. cruise ships etc).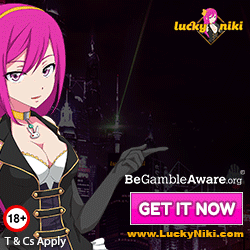 I was never given a reason for being barred – the casinos seem extremely resistant to give any information and simply refer all enquiries to the "membership committee" – but as the barring has affected ALL of my memberships here in the UK, I can only assume that I've been placed on some sort of casino industry list – probably for "card counting". Card counting, the science that gives you a real chance to make money in the long term on card-based games such as Blackjack and Baccarat, is not illegal here in the UK – but clearly it's frowned upon… oh well. That's life. I guess casinos want to make money, not pay it out to skilled advantage players like I was…
So, how will you learn to beat them? I'm going to teach you workable strategies to maximise your chances in each game, we're going to discuss the basics of money management, how to maximise player promotions / comp points / food and drink deals etc to your advantage. I'll also try to feature some basic psychology help – the mind of a winner is half the battle – you've got to "know when to hold them, know when to fold them" – and actually be able to do it.
Online casinos are still happy to accept my wagers (which is great, because they have provided me with some good income over the years) – so I'm still a player. As a result I'll probably also feature a few good offers I've come across online, and give you tips on how you can use each promotion to your advantage – you really can win online, if you know how to play profitably.
So, there's the opening, and I hope this will provide an interesting start to an interesting blog. I'm happy to hear your views on this new blog, any ideas for content you'd like, any thoughts you've had yourself.