What's Cooking Slot Machine Dafabet Casino
What's cooking? You decide. Get some cash and make it tasty! Beat Dafabet Casino slot machines!
What's Cooking Slot Machine, a culinary themed video slot machine game that is available now at Dafabet Casino.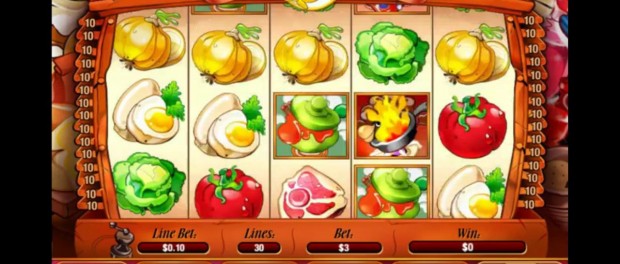 Some people are pet people, and others are not. Some people love sports and others can;t stand it. However, one thing that we can all agree on is that we love food. We attribute the term "foodie" to those who obsess about it and devote their entire experience to it, but we are all guilty of loving a well cooked dish.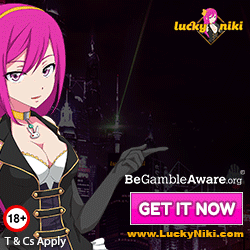 Perhaps this is the best way to find the perfectly themed slot machine? Instead of appealing to a smaller cult group, why not appeal to something that everyone loves? That's exactly what Playtech did when they came up with What's Cooking Slot Machine, a culinary themed video slot machine game that is available now at Dafabet Casino.
What's Cooking Slot Machine is a 5 reel, 3 row slot machine game with 30 pay lines, giving you a menu to choose from that trumps most restaurants. All of the symbols will give you such an authentic feeling of being in a kitchen that you'll actually smell the steak and potatoes from your living room. You'll get a nice meaty steak, a potent onion, a cracked egg, a head of lettuce, a plump red tomato, a pot of stew, and much more to choose from on this menu.
Your wild symbol for this game is the oven, where many of your delicious meals will come from. Because it does the cooking, it will act as a substitute for any other symbol on the board to help you get a winning pay line, except for the scatter symbol. The scatter symbol is the chef who works the magic in the kitchen, and he will give you some scrumptious multipliers whenever you land at least two of him on your lines. How about a bonus symbol!
Your bonus in What's Cooking Slot Machine is the cookbook which the chef uses to craft his brilliant culinary masterpieces. If you open up the cookbook on your first and last reel on the same spin, you'll get to take some free spins. Before you start spinning, you need to choose your ingredients. Picking your ingredients will determine the number of free spins you get to take, as well as the multiplier that will be used to increase your free spin winnings even more. If you're hungry for some money, head over to Dafabet Casino and play What's Cooking Slot Machine tonight for a meal you won't soon forget.