Where are New Zealand's Best Slot Machines?
Join Grand Reef Casino using our special banners below and get your up to $5000 in bonuses over your first 5 deposits. There's not a better place for New Zealand casino players to play that I know of.
As I live in New Zealand, I'm often asked about where New Zealand's best slot machines can be found. After all, New Zealand has slot machines everywhere. You can find slot machines from Aristocrat, IGT, Konami and other manufacturers in most New Zealand pubs, and you can also find slot machines in New Zealand casinos.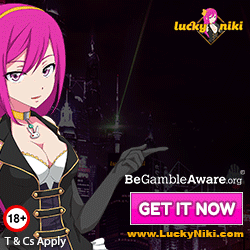 New Zealand has Skycity Casino in Auckland, Skycity Casino in Hamilton, Skycity Casino in Queenstown, Skycity Casino at the Wharf (also in Queenstown), Dunedin Casino, and Christchurch Casino.
Slot machines in New Zealand pubs are considered "community slots" and come under a special Class IV licence of NZ's gambling regulations. These community slots typically pay a MAXIMUM of around 89%. They are in fact designed to produce funds that go back to community trusts – which in turn fund sports groups, school trips, and other community activities. They do a very good drop of producing income (and tax for the Govt) due to that low payout percentage. Yes, that 89% is LOW.
Slot machines in New Zealand casinos operate under a true casino gaming licence. Casinos are required to give New Zealand slot machine players a fairer return. Typically their machines start at the same 89% payout that the New Zealand pubs offer on their slots, but then they increase up to about 93% or so, dependent on game and configuration. That might seem quite good – and the payouts are definitely better for players.
This is not just a statement – it's mathematical fact. If a player plays a slot machine in a New Zealand tavern at 89%, then long term they lose 11c for every dollar played. If they play an NZ casino slot machine at say 93%, then long term they only lose 7c for each dollar played. At a 7c loss over an 11c loss, then the casino player is getting about a 50% better deal – they will lose 50% less on the same play over the long term. That's huge.
So right now you're probably thinking that as a New Zealand slot machine player you should play in a New Zealand casino. That's WRONG. Please don't do it. There's a better option. What if I told you that you could play slot machines in New Zealand dollars, that average a 94-96% payback? That's better than New Zealand pubs AND New Zealand casinos by far! And you can do this all without leaving your home sofa (saving you travelling time, drinking costs, and time).
From my own experience, I can recommend Grand Reef Casino, a very reputable online casino that I've played in myself for many years. They offer New Zealand dollar play, and their slot machines average that 94-96% payback. The slot machines are mostly created by Playtech, who are listed on the London Stock Exchange – they are very fair, and I've been lucky enough to win hundreds to thousands of dollars on these slots in the past. Table games are even better with a 97%-99% average payback. Not only that – Grand Reef Casino are fantastic at giving players BONUSES – and these can really give you the edge. For example right now new players at Grand Reef Casino can get up to $5000 bonuses on their first five deposits, using our special links and banners below.
If you want the chance to win big on slot machines, then Grand Reef Casino is an excellent choice for New Zealand slot machine players. They accept players from most countries of the world, but New Zealand players are especially well taken care of. Deposit with your NZ debit card or credit card, Neteller, or use Poli to deposit from your bank account. They don't charge deposit fees which is great (some other online casinos do), and they have efficient payouts. If you've got any questions please feel free to drop me a line – I've been a player at Grand Reef Casino for many years, have a very helpful VIP Casino Host there, and have experienced playing just about every casino slot machine or casino table game they have on offer.
Just like Skycity Casinos, when you play at Grand Reef Casino you'll earn loyalty points for every bet you place. These loyalty points can be converted into real CASH for you to withdraw – not toasters, rice cookers, and kettles – actual CASH. I remember in one playing session I attracted almost $200 in CASH comps – just one playing session! That's GREAT.
Join Grand Reef Casino using our special banners below and get your up to $5000 in bonuses over your first 5 deposits. There's not a better place for New Zealand casino players to play that I know of (this playing is all in NZD so there's no fiddly exchange rates and things to deal with), their customer service is excellent, and their online slot machines offer an average return to player percentage that's far superior to New Zealand land based casino and pub offerings. Join Grand Reef Casino now. To help you off to a great start, I've even negotiated for you to get 50 Free Spins to start you off – try before you buy and make some money!