Why I Enjoy Playing In Casinos

I'm asked from time to time why I enjoy playing in casinos. Some people assume its only because of the gambling opportunities – and in my case, that's very wrong. It's true: you can gamble in casinos. You can make money, you can lose money, you can break even. But there's so much more to casinos than the gambling opportunities that they provide. Here are some of my favourite reasons to visit a casino.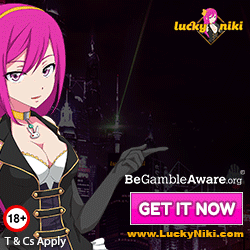 1) Entertainment: many casinos provide free evening (and sometimes afternoon) entertainment. Often these are singing acts but they can sometimes have dancers etc too. Sometimes karaoke can be found. Sometimes free bingo (with small prizes for participation). Sometimes quiz nights. On cold winter nights, when the options are sitting at home on your own being bored in front of the TV, or being in a casino with other people in warmth and relative comfort, I know where I would rather be!
2) People watching: you get a wide variety of people in casinos. Everything from mega-rich high rolling VIP's putting down thousands of dollars a hand to homeless people at the other extreme. Transvestites, hookers, models, business men, students, tourists – they can all be found in a casino from time to time. I like the variety of people you get to see and meet. Sometimes they can be even more entertaining than the official entertainment!
3) Cheap food: most (but not all) casinos provide some cheap food options. Sometimes its a lobby bar with cheap snacks, sometimes a casino deli with late night or similar special offers, sometimes the buffet is free or reduced for players with a Players Card. In parts of the UK its common to get free toasted sandwiches and similar snacks delivered to your chair if you're a player. In Vegas getting a food comp for the buffet or casino coffee shop is relatively easy with some minimal play. Casinos can be one of the cheapest places to eat in relative terms – and its often work keeping a players card handy just for that benefit.
4) Free drinks: most casinos offer free drinks. In the USA, free alcohol is very common. Play a 5c slot, ask the waitress for a wine, and you'll be at break even! Just remember to tip a dollar each time the drinks come – that will ensure you keep getting served! Outside of the USA free alcoholic drinks are less common but free soft drinks or tea and coffee are generally provided. If you're not getting cheap food or free drinks in the casino you play in, stop and go somewhere else!
5) 24 Hr opening: in some cities, entertainment nightclubs and bars etc may close at midnight, or 2 or 3 am. If you want a really late night out, or want to gamble, or want cheap food in a place that you can wait in until the morning bus or taxi home, then casinos are sometimes the only 24 hr places in town. Having somewhere to go thats comfortable and warm, at 4am in the morning, can occasionally be handy.
6) Promotions / comps / VIP programs: the ability to "get something free" has always appealed to me. The freebies and promotions will differ according to your personal play level – but casinos always seem to have a range of promotions on that suit players across the board. Free is good – that's a good mantra to recite!
These of course are just some of my reasons for visiting casinos. I do like their free money too. Free money is good – and you can do great things with it. What do you personally enjoy about the casino experience? Email me at admin@howtobeatthecasinos.com and let me know! Good luck next time you visit a land-based or online casino!