X Factor Slot Machine at 888 Games
X Factor Slot Machine at 888 Games

Everyone loves the idea of becoming filthy rich, and one of the best ways to do that is to achieve massive popularity. That's the theme of X Factor Slot Machine, which is available over at 888 Games.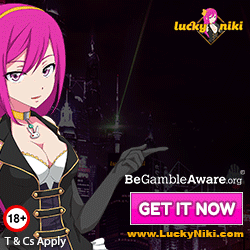 The casino slot machine is based on the show X Factor, created by Simon Cowell, that brings in young aspiring pop singers to receive tutoring and lessons from professionals while trying to work their way towards the top of the charts and the pinnacle of pop success and fortune. The symbols you will get to play with in X Factor are all related to the music business – a microphone, an album, speakers, and singing contestants. The symbol that takes you to the bonus games is represented by the X Factor logo, and when it appears you will get access to the free spins feature of the game. The number of free spins you will get in this game is dependent on how many symbols you land to get you there; if you land five symbols, you will get more free spins than you would if you only landed three.
During the free spins, you can collect star symbols that will take you to an additional game, the X Factor Live Final Level Bonus. Once you get here, you will get the option of taking an award amount or a chance to spin again with a multiplier. This is a great feature for those who like to gamble! Another neat aspect of this game is the fact that it has a scatter symbol that pays, which makes up for the fact that there is no wild symbol in the game. The scatter in this game is the Judges symbol.
When you land at least three of the X Factor Judges symbols, you collect some winnings and then go to the bonus game to impress the judges. In this round, you're going to gamble even more. There are four judges, each with the power to vote YES or NO in your favour. Go up against the first judge, and if they give you a YES, you double your winnings and have the chance to go up to the next judge with the chance to double your winnings again or take the money and run. Be careful about taking your risks, though, because if the judges say no you lose all of your winnings! It's not easy making your way to the top, but the view from up there is the best! X Factor fans, eat your heart out at 888 Games!