Zuma Slot Machine at 888 Games
Zuma Slot Machine at 888 Games

Zuma Slot Machine is one of those campy but creative video slot machines that some people may initially overlook for its simplicity in design and lack of a recognizable theme. However, those people are wrong, because Zuma is a favourite slot machine with casino customers over at 888 Games, where you can go to play the tiki-jungle themed slot machine for the chance to win some big pay days and the certainty of having a good time.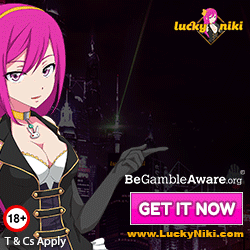 You'll get to play the Zuma Slot Machine on a 5 reel, 3 row board with 20 pay lines. The theme of the casino slot game, as previously stated, is a trek through the jungle where you meet up with the colourful Tiki Bosses that you will have to fight to get to enjoy the bonus portions of the Zuma Slot Machine. The symbols you will get to play with in this game are the 9, 10, Jack, Queen, King, and a wide variety of colourful Tiki Bosses with animated faces and different designs.
The Zuma logo plays two roles in this game – it is your jackpot logo, and can win you huge money. It is also the wild symbol, and it is a wild that pays. This means that not only will the Zuma wild logo act in place of any other symbol in the game (except for the scatter symbol, of course) to finish a winning pay line, it will also pay out with as few as two of them appearing on your active pay line.
Another character in this game you are going to like to see is the frog. The frog is the scatter symbol in Zuma Slot Machine, and he will be the one to lead you to the free spins feature where you can begin to really stockpile your winnings. If you land three or more of the frog scatter symbol on your board, you will get your chance to take a lot of free spins. The first step is to shoot one of the Tiki Bosses. Inside of them are the free spins, and the number of free spins you will receive will depend on which Tiki Boss you shoot. Then, while the reels spin, you get to shoot another Tiki Boss, this time to decide how many times your winnings during the free spins rounds will be multiplied by. Imagine winning 15 free spins with all of your winnings multiplied by 10! The winnings are generous and the game is cute and creatively animated to bring a unique game play to 888 Games.
Zuma, Zuma, Zuma. Chant and win cash now over at 888 games. Or play with the free 12 pounds currently on offer for new members – entirely risk free. Players can join from all around the world.