Beat Blackjack – Blackjack Promotion

So you want to beat blackjack? You want a blackjack game that is truly beatable in a land-based casino? Well, I've found one. Yes, the Tuscany Casino in Las Vegas, Nevada is offering a great blackjack promotion, that will give you $100 cash once you reach 30 blackjacks in their blackjack pit. Every blackjack that you get is recorded by the blackjack pit boss, and once you have had 30 blackjacks, they give you a $100 chip from the chip tray. Even better: this promotion can be used over and over again.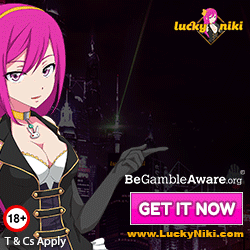 I'm not sure how long this great blackjack promotion will last so take advantage NOW!
The current minimum bet to qualify for the blackjack promotion, I believe, is $10 per hand – this may change over time, so check with the Tuscany Players Club. The chance to get a blackjack is roughly one in 23. On that basis it takes $230 play to get a blackjack, or about 30 x $230 = $6900 play to get 30 blackjacks. At a house edge of say 1/2% depending on the number of decks you play and the current house blackjack rules, then the average net spend for you when playing should be around $34.50. If you've only got to spend $34.50 to get $100, then that's a fantastic bargain!
Patience is the key here. It might take you minutes or many hours to get all those blackjacks (because we're dealing with a random game here), and you'll want to play at low limits (the lower the better) – but if you're patient and disciplined, you can make some good cash. Of course, being Las Vegas, you'll also be getting free drinks, and earning points and comps with your Tuscany Casino Players Card, so the real return is even higher. I'm surprised the Las Vegas Tuscany Casino haven't put the minimum bet up higher for this promotion. Possibly they will in time. Milk it in the meantime while you can!