Britney Spears Live in Las Vegas, Review and Photos
Going to watch Britney Spears on a Friday night in Las Vegas was a fun and enjoyable break from the Las Vegas slot machines for me.
On my recent trip to Las Vegas, which you can read highlights of here, I was lucky enough to see the amazing Britney Spears in concert at the Axis Theatre at Planet Hollywood Las Vegas. It was a great show, and it's true to say that Britney Spears is a fantastic entertainer. I was lucky enough to have seats fairly close to the front of the theatre, so I was able to see a lot.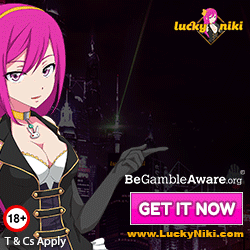 In the foyer, I took photos of some Britney Spears memorabilia. In clear glass cabinets, various items of clothing worn by Britney Spears in iconic music videos are displayed. These are pretty cool! I also took a photo of the t-shirt and souvenir stand. There was a great collection of Britney Spears t-shirts available, with various designs including the popular "Britney Bitch", and most seemed to be around $40 – $50 USD each. I didn't buy a t-shirt (not my thing), but plenty of people did. You can buy food and drinks at the theatre, but I did personally think these were quite expensive. I suppose its not realistic to expect bargains in a show where the tickets were around $200 USD per seat for my view! In any case, the view was great and worth the upgrade dollars.
Britney Spears played all of her popular tunes, including Womaniser, Oops I did it again, Toxic, and End of the World (dancing to the end of the world), and so many more. It was a very full-on show, with lots of costume changes, and great dancers. I'm not always a fan of choreographed performances, but I can say with honesty that I enjoyed watching Britney Spears live. She's unlikely to come to where I live (outside of the USA) anytime soon, so seeing her live in Las Vegas was definitely my best route to see her perform. I'm glad I did.
Whilst Las Vegas has a lot of slot machines and casino table games, it's important to take a break every now and then and watch some shows, go for walks, try amazing food etc. Going to watch Britney Spears on a Friday night in Las Vegas was a fun and enjoyable break from the Las Vegas slot machines for me. Even though the tickets weren't cheap, I probably spent less at the concert than I would have playing blackjack or slots in the casino! I guess I'll never know.
I've placed a few photos from the experience below for you. These photos give you some idea of the Britney Spears experience, but the best way to get a full appreciation is to go and see Britney Spears live yourself when in Las Vegas. Make sure you do it before the end of 2017, which is scheduled to be Britney Spears last resident performance in the Axis Theatre.