Genting Worldcard – Casino Player Card For Genting Highlands Casino

Recently I wrote a Genting Highlands Casino Review, highlighting my thoughts about the Genting City of Entertainment complex after a recent trip to Kuala Lumpur, Malaysia. In any casino, it's always good to sign up for a players card. Sure, the casino will track your bets and time spent on their games, but as most players know (and certainly all VIP players know), it's this tracking information that will result in numerous casino comps and freebies. You give a little information, and in return, the casino gives you loyalty priviledges. Casino players cards are always free to obtain – and even if you don't play a lot, the card can make a nice souvenir of your visit. Some cards are even collectible!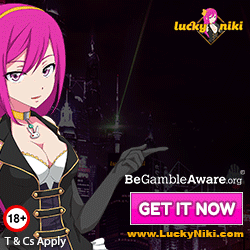 As far as casino sizes go, the Genting Highlands Casino in Malaysia is one of the world's biggest. With huge gaming floor space, and around 6000 hotel rooms on site, there's plenty of variety to keep any gambler entertained and pulsing with excitement. Not surprisingly, the Genting Worldcard players card program is also one of the casino world's most innovative. You can use points you obtain almost anywhere within the Genting Highlands Casino complex, or the Singapore Resorts World Sentosa casino complex – which is a sister property. But in addition to this, the Genting Worldcard can be used at over 1,300 participating travel and lifestyle outlets in Malaysia, Singapore and Hong Kong. These stores are easy to find: just look out for the "WorldCard Welcome Here" sticker in their windows.
There are various levels of Genting Worldcard memberships, but most members will start on Green and progress through the ranks. As you get more points, you'll get a better card offering better benefits. Silver is where things start to look good, and I've personally got a Silver players card with Genting Casinos. This means that I can access the International Gaming Room at the Genting Highlands Casino complex, and take guests with me. This is useful because the room offers free tea, coffee and fruit juice on demand, and inexpensive meals. It's also a little more private than the main floor. Silver players and above may also receive special invitations to events and parties. Star Cruises are a Genting partner, and if you've got sufficient Genting Worldcard points you can use them to pay for cruises out of Singapore. Awesome!
Getting to Gold or Platinum levels takes some work, and you'll need deep pockets to do so. These top members enjoy priority cable car access, their own priviledged car park complex, and express lanes at hotels / food / theme park locations. Personally, I don't expect these players take too much advantage of the services however: to maintain Gold or Platinum level access, you need to play a LOT. Still, it's nice to have the perks available on days you're not playing.
All Genting Highland Worldcard members are well supported, with a 24-hour Genting WorldCard Services desk located in the main casino, an online website to visit, and a 24-hour dedicated membership hotline. If you're going to visit the Resorts World Genting Highlands Casino or the Resorts World Sentosa Casino (in Singapore), make sure you sign up for a Genting Worldcard when you're there. There's no point playing, if the casinos not paying (comps)!
Want to win your very own trip to the Genting casino in Singapore? Genting Casino online are running a current promotion (as at January 2012 at least) that could enable you to win your very own holiday to the Genting Singapore casino! Not only that, you can use the banner below to get up to 1000 POUNDS Slot Bonus when you join Genting Casino and play their great range of online slot machines! Join quickly – this offer surely won't last. Play now at Genting Casino – use the banner below to get started.