Slot Machine Payout Cycles

Sorry about the delay since my last posting. I've been hard at work reading slot machine manufacturer specification sheets, and also playing the slots in my local casino – so that I can now bring you a list of slot machine payout cycles / volatility. I don't believe you'll find this information elsewhere! I researched it, I've prepared it (as I do with ALL content on this site) – so if by chance it ends up appearing somewhere else on the Internet going forward, remember where you saw it FIRST. Here!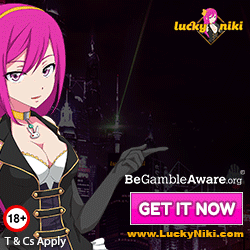 To my mind there are three main types of slot machines. Those that have Frequent Hits and Modest Wins, those with Mid-range Hits and Medium Wins, and those with Less Frequent Hits and Larger Wins. I've arranged my list / tables with this in mind. I've considered slot machines from multiple slot machine manufacturers: IGT, Aristocrat, WMS, Bally, etc to try and provide a comprehensive listing. That said, I'm only featuring about 100 slot machines here – and there are many many thousands of slot machine varieties out there… still, it's a start right?
If you're a small recreational slot player, sticking with Frequent Hits and Modest Wins machines will lower your risk of going broke early. Middle of the road slot players with a few hundred dollars of bankroll might enjoy the Mid-range Hits and Medium Wins machines. Only serious / well bankrolled players should ideally play the Less Frequent Hits and Larger Wins slot machines – these are VERY volatile!
Enjoy the listing, and feel free to send me your comments or an email.
Slot machines with FREQUENT HITS and MODEST WINS
50 Lions
Black Rhino
Canary Riches
Heart of Gold
Incan Pyramid
Love Birds
Macaw Magic
Money Storm
Money Tree
Outback Jack
Ramses Prox
Where's The Gold
Wild Cougar
Wild Goose
Wild Jungle
Slot machines with MID-RANGE HITS and MEDIUM WINS
Adonis
Aloha Magic
Arabian Jewels
Buccaneer
Corrida De Toros
Desert Gold
Dolphin Treasure
Geisha
Get Eggcited
Golden Canaries
Golden Gong
Golden Pyramids
Good Fortune
Grizzly
Helen Of Troy
Hollywood Dreams
House of Hearts
Jungle Jive
King of Neptune
King of The Nile
Koala Mint
LA Gator
Lucky Jack
Miss Kitty
Money Beans
Money Bears
Monkey In The Middle
Moon Festival
Moulin Nights
Musketeer
Mystic Mermaid
Nerds Gone Wild
Orchid Mist
Owl Capone
Oz Great Chase
Oz Jungle
Oz Lost City
Oz Safari
Panther Magic
Pelican Pete
Penguin Pays
Pot of Gold
Queen of The Nile
Rapid Riches
Return of the Samurai
Roll Up Roll Up
Seal The Deal
Show Me The Money
Spring Carnival
Super Stars
Superbucks 2
Superbucks 3
Superbucks 4
Sweet Hearts II
Triple Tigers
Venetian Nights
Viking Warrior
White Russia
Wicked Winnings
Wild Hearts
Wild Thing
Winning Streak
Slot machines with LESS FREQUENT HITS and LARGER WINS
5 Dragons
Anthony & Cleopatra
Big Ben
Brazil
Centurion
Choy Sun Doa
Crystal Springs
Dragon Lord
Dream Catcher
Fire Dancer
Fox On The Run
Genghis Khan
Golden Incas
Inca Chief
Inca Sun
Indian Dreaming
Island Delight
Kakadu Dreaming
Line King
Magician
Ms Foxy Fortune
Mystic Chief
Mystic Power
Peacock Magic
Phoneix Fantasy
Pompeii
Pride Of Africa
Queen Of Sheba
Red Baron
Star Drifter
Sun Queen
Temple Of Zeus
Tiki Torch
Water Margin
Whales Of Cash
Wild Africa
Wild Ways
Wings Over Olympus
Zorro