The Networked Casino Slot Floor

I've been doing some research lately on the new technologies available to casino operators to improve their customer experience (and presumably profits as a result). I've long been a fan of TITO (ticket in, ticket out) slot machines, because it saves me carrying a heavy coin tub around when I get a good win. And it strikes me that this technology of having a ticket printer attached to each slot machine is under utilised. Turns out that I was right.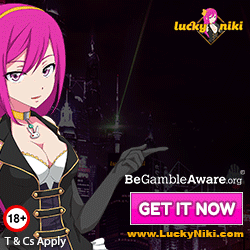 I read today about a positive spinoff that can be implemented by casinos with a fully networked slot machine floor and general business network. Suppose a player, Geoff, has been playing his favourite slot machine, Lucky 88, betting $1 a spin for the last 2 hours straight. That's roughly 17 spins per minute, 1020 per hour, or $2040 for the last 2 hours. The house has an edge of say 10% on that machine, so that player is worth $204 to the casino. Geoff has lost a few dollars, and he's thinking of leaving… but then an on-screen message flashes, and Geoff then receives a ticket on the printer for $20 to spend in the cafe / coffee shop. Now Geoff thinks, "Wow, what a great place. I'm special to them", and stays longer at his slot machine. Geoff got an unexpected casino bonus, and the casino got a more loyal player. It's a win-win situation.
What if we know Geoff doesn't like to eat? Perhaps he'd rather see a show? Well, if Geoff has his player's card inserted, the casino can match the vouchers offered on the machine to his preferences. So maybe that $2040 turnover will get him a $10 ticket to the afternoon show (normally $50), or a "free drink when you buy a show ticket" offer or similar. So there's huge potential here.
What I really like about this thinking is that EVERY CASINO PLAYER is SPECIAL. Or at least treated as if they were by the casino. By connecting the player to the game to the casino to the enterprise, every player, regardless of ranking, can feel like they are a part of the top tier. So that means all of us become casino VIPs, rather than a select few. I've not heard any rumours about this approach being taken by my local casino – but I'm suspecting it won't be too many years before they implement something highly similar. After all, it makes sense. Happier players play longer.