Walk-in casino promotions – Free Gifts!

I walked past the "GC Casino" in central London the other day, which used to be the London Hard Rock casino, and noticed that they were, at that time, offering a free portable DVD player and screen to members who attended the casino 15 times in the month (if I recall correctly). The promotion was advertised in their window. Clearly, being barred from all UK casinos I can't enter the premises to use the promotion myself…. 🙁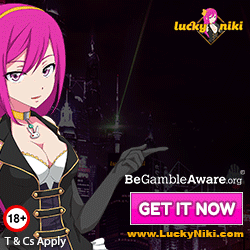 At first glance you might think: "Wow, 15 times is a lot to visit in a month. And if I spent on average £100 every time I visited, that's a lot of cash for a DVD player". But this blog is not about that… we're here to Beat the Casinos!
How do I Beat the Casinos using walk-in promotions?
The beauty of these types of promotions, and they're quite frequent here in London (and also in Las Vegas and most other casino hotspots) is that there's no actual play requirement: your own discipline determines how much you gamble when you turn up – if anything at all. The promotion simply aims to attract players through the door, and to increase brand loyalty with those players.
So if you're a wise player wanting to maximise this promotion with NO RISK to your capital at all, then this is how you beat the casino: Turn up, go inside (entry is tracked at reception), use the toilet, get a free coke at the bar, walk out! Do that 15 times in the month and the free gift is yours (in this case it's worth about £80).
Can you really do this? Sure can. I've taken up these kind of promotions many times in London. A Gala casino here once gave me a Mont Blanc pen (worth £200) just for turning up 4 times in a month – and I did exactly that: turned up, went inside, used the toilet, had a drink, went out. The old Hard Rock casino gave me Hard Rock sweatshirts etc for turning up 10 times in a month.
Note that this same method applies for walk-in promotions elsewhere: Reno, Las Vegas, UK, International!
Beating the casino takes discipline – and some would say a little cheek. But these kind of promotions are ripe for you to take advantage! Seize the opportunity!