Oh how the mighty have fallen. I never thought until a year or so ago that I would EVER see a casino close or go bankrupt. For years these large palaces of chance have touted their trade successfully in every major gambling allowed jurisdiction in the world, and it seemed that there was always a large number of players lining up waiting to play any game that had a plausible chance of giving the players free cash. But since the "global recession" began to take hold, casino corporations have been folding like a house of cards… one after the other, tumble, tumble, tumble. Ashes to ashes, dust to dust.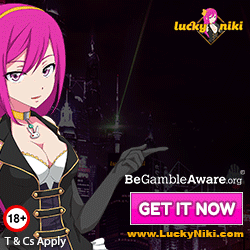 So casinos going under, bankrupt, or sitting idle are now more common. Only recently, the Lake Las Vegas property announced closure. It's a shame, it was a beautiful place… but it was miles from the Las Vegas Strip and the main drove of tourists. Then a few high profile developments ON THE STRIP were halted – talk about white elephant casino developments! Billions wasted! Then CityCenter opened but with (supposedly) lower revenue expectations than before.
Then Station Casinos started to wane…. yes, this chain of EIGHTEEN casino properties (some of which are really lovely) had taken on too much debt, and got affected by the global tourist / financial downturn. They've just announced a "re-organisation plan" to avoid bankruptcy: keep just 5 of their current casinos, and sell off the other thirteen. It's not a bad option given the debts etc – but it is a shame to see thirteen casinos suddenly close or be sold off. My biggest tears are for the employees who can't help but get affected one way or the other, and for us as players (as less casinos means less competition means less service means less odds etc – well, generally speaking).
The Riviera hotel casino on the strip is apparently in talks with its creditors to restructure their debt liabilities also. They are keeping tight-lipped about the rumours of Starwood Capital Group LLC possibly taking them over through a pre-packaged bankruptcy. I guess time will tell on that front.
On a positive note, things seem to be going well for Steve Wynn. Encore Las Vegas Casino has just announced a new nightclub and adult pool area for Encore Las Vegas. It's due to open Memorial Day weekend this year. Investment like this is normally only made if gaming revenues are good – or if they are expecting to pick up, so this is a GOOD sign. I've played at Wynn quite a few times – and they treat players there VERY WELL. I was VERY IMPRESSED with the service and comps there – and it takes a lot to impress me. Hey, I've been wined and dined at some of the best casino resorts in the world – this certainly rated very well amongst the best of the best.
So, want to buy a casino? They've never been cheaper. I'm not interested in owning one myself, but if a group of us got together… well, watch this space. Never say never!